Absalom's A31 Build… Introduction
Starting off today with a different type of build for you guys. We'll be taking a first look at Absolom's 1994 Nissan A31 Cefiro Build.
Being a long time Nissan fan and owner, Chris always admired the A31 Cefiro but never thought he would actually own one. Wanting to step in the RWD realm of things, he was fortunate enough to find this A31 Cefiro up for sale. After a few weeks he became quite comfortable in the new platform.
However, after owning the car for some time he finally decided that it was time to dive head first and do a full tear down and rebuild. I will start off today's post with some photos of the initial changes Chris made shortly after having the car in his possession; and move forward to where the build currently is.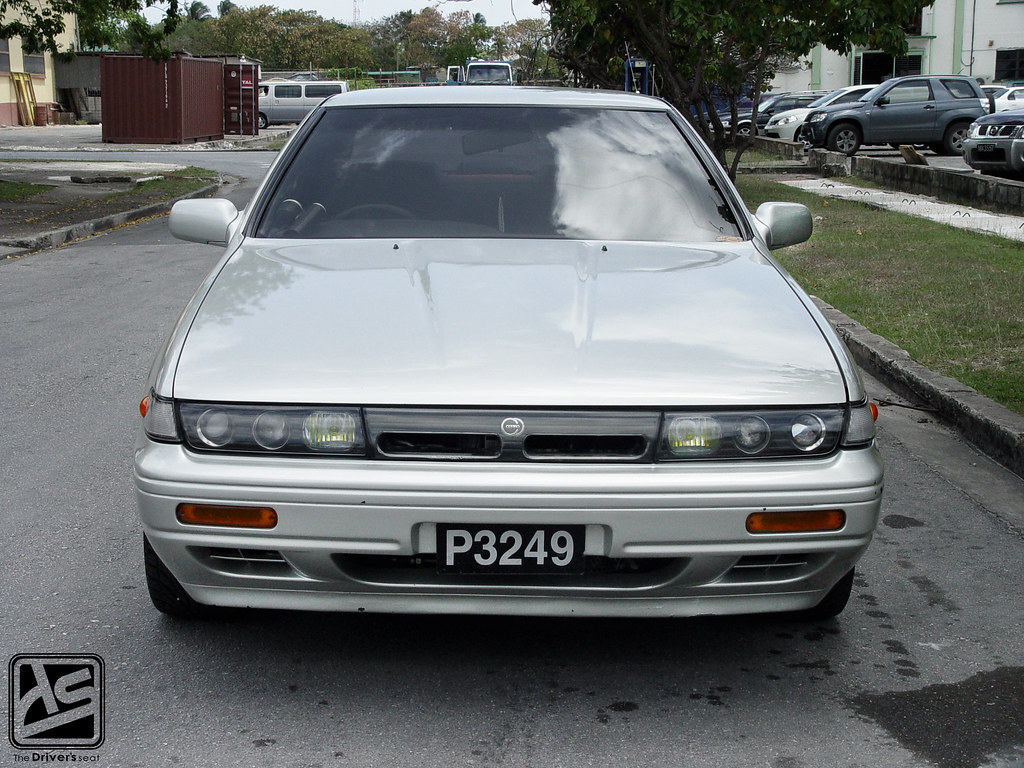 Shortly after he had the car in his posession…
And with the natural progression of things, boost followed suit…
The RB24 single cam was swapped out for a RB20DET setup…
Like most cars of this age, the paint started to fade and the body needed some attention. Chris pulled the car down and sent it off to be bodyworked and painted…
Good and bad news then came at the same time, the body was significantly worse than he initially thought but luckily the guys were able to repair the damaged areas. This would mean the completion date would be pushed back even further.
Once the repairs were completed things were looking up and the finish date drew closer with only a few final touches to be taken care of.
How the car looked when it was fully re-assembled…
Front end looking pretty much flawless with some subtle changes. Chris ditched the OEM grille for a Nismo counterpart, if you pay close attention you would realize the front bumper has been changed to one of the many factory option Cefiro bumpers.
A view of the engine bay where lies the RB20 motor… One of the changes Chris made over time was the upgrade to a FMIC..
Jacked up…
Unfortunately however, the motor was damaged shortly after the paint phase was completed. Bummed out but left with no other choice…
Chris pulled the motor to assess the damage…
After performing some checks, Chris realized the motor wasn't getting enough oil pressure which eventually caused it to knock.
And on that note, it brings us to the end of the first post in Absalom's A31 Build. I hope you guys enjoyed it and stay tuned for more to come.